EMPOWER WOMEN!
SUPPORT HOMELESS WOMEN AND CHILDREN START OVER
                                                                                     Hosted By
KAHINI FASHION BOUTIQUE
Please join us for the KAHINI FASHION SHOW  Saturday, April 28th, 4-7 PM at their Boutique in MarketPlace@Factoria, Bellevue.  
20% of Ticket Sales as well as Retail sales that day will go to Mary's Place, an organization which empowers homeless women and children to reclaim their lives.
It's a RED CARPET EVENT with Drinks and Appetizers for you while you shop.
See Models  on the Runway showcase Designer Fashion by KAHINI Label, Simply Chic Boutique and other Local Designers.
Auction of  designer clothes and accessories from Local Designers. 
$300 Dress Giveaway! We will be drawing the name of the lucky winner of a $300 designer gown 
TIME : 4PM – 7PM
VENUE: KAHINI FASHION BOUTIQUE
4009 FACTORIA SQ MALL SE , C9
BELLEVUE WA 98006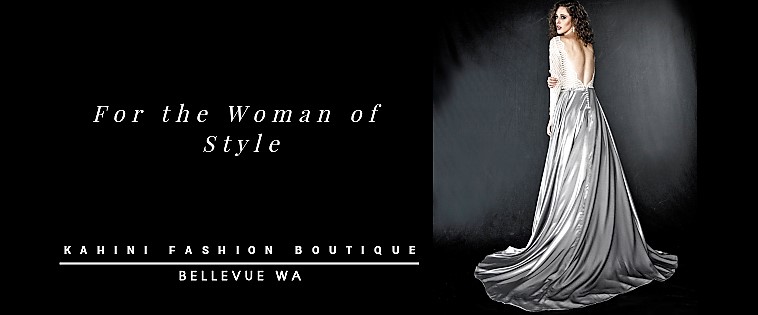 SCHEDULE FOR THE PARTY:
3PM – 4PM: Shop, Drink, Mingle with Models – get pictures taken on Red Carpet 
4 – 6 PM : Fashion Show 
6 PM – Lucky Draw of Designer Dress Giveaway
6 – 7 PM: Party in Kahini Fashion Boutique
Please invite your friends and family. It is a great event to support local designers, artists and raise funds for people who have experienced domestic violence.
20% ticket sales and KAHINI Fashion sales will be donated to Mary's Place 
Dress Code : Formal ( Cocktail Attire)
NOTE: We have a special prize for best dressed guest…. So dress to impress! 
Auction Donors : 
Raffle Prize:
DESIGNER GOWN BY KAHINI FASHION 
TRENDY HANDBAG FROM KAHINI FASHION
BUY TICKET HERE
See you at the party!
Thanks A Lot,
KAHINI Fashion Team
www.kahinifashion.com
info@kahinikreative.com | 4257472918